Buckle up for the thrilling roller coaster of the challenges home builders face when building your home! It's a journey of many twists and turns, but one where every step gets you closer to your dream abode.
So, let's decipher this construction puzzle together and turn a potentially stressful process into an exciting adventure.
All aboard!
Unfolding the Blueprint: Pick Your House Type
Depending on the level of customization you desire, you can opt for Tract homes, Speculative homes, or Customized homes.
Tract Homes: In a planned neighborhood, a developer divides a large piece of land into individual plots. Each of these plots holds similar-looking residences with shared amenities. Whether they are condos, townhouses, or detached homes, all can fall under the umbrella of tract homes.
Customized Homes: Here is where your dreams take flight! With custom homes, you have total control over every tiny detail. You choose the property, design the floor plan, and even decide on all the utilities. It's your unique vision that comes to life.
Speculative Homes: These are a happy medium between Tract and Custom homes. While the builder chooses the floor design, as an early buyer, you can add personal touches like your preferred color scheme.
Just remember, building a dream house should be fun. Check out 5 tips from a recent Facebook post we made to help build your dream home, without regrets (the first time).
Construction Site Readiness
This phase involves site preparation where any obstructive rocks, debris, or trees are cleared. The workers grade the land, ensuring a flat surface for the house and proper water runoff.
Ground leveling and preparation
Debris and obstruction clearing
Plotting and planning the foundation
From a Rough Sketch to a Strong Foundation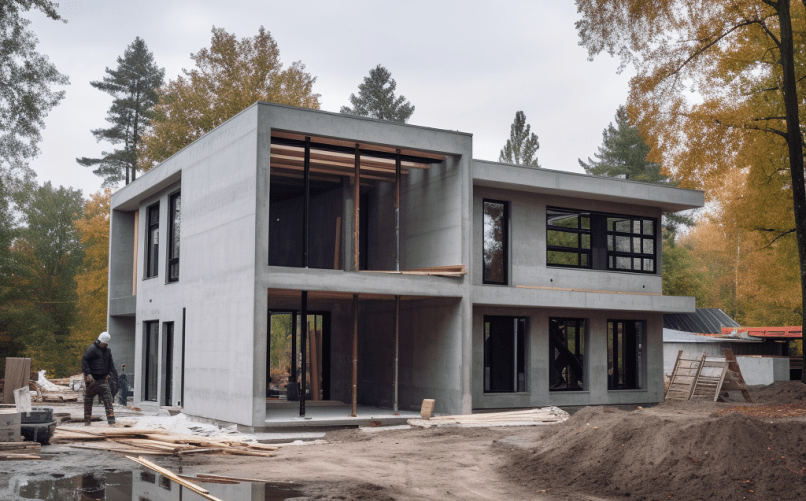 Just as you can't build a sandcastle without first clearing pebbles, a construction site needs to be prepared before the foundation can be laid. The land is cleared and graded to ensure a perfect platform for your future home.
After the site is primed, it's time to lay the foundation, usually a poured concrete with steel rod reinforcement. It's the backbone of your house, the starting block where your dream starts taking shape.
Building Blocks of Your Dream House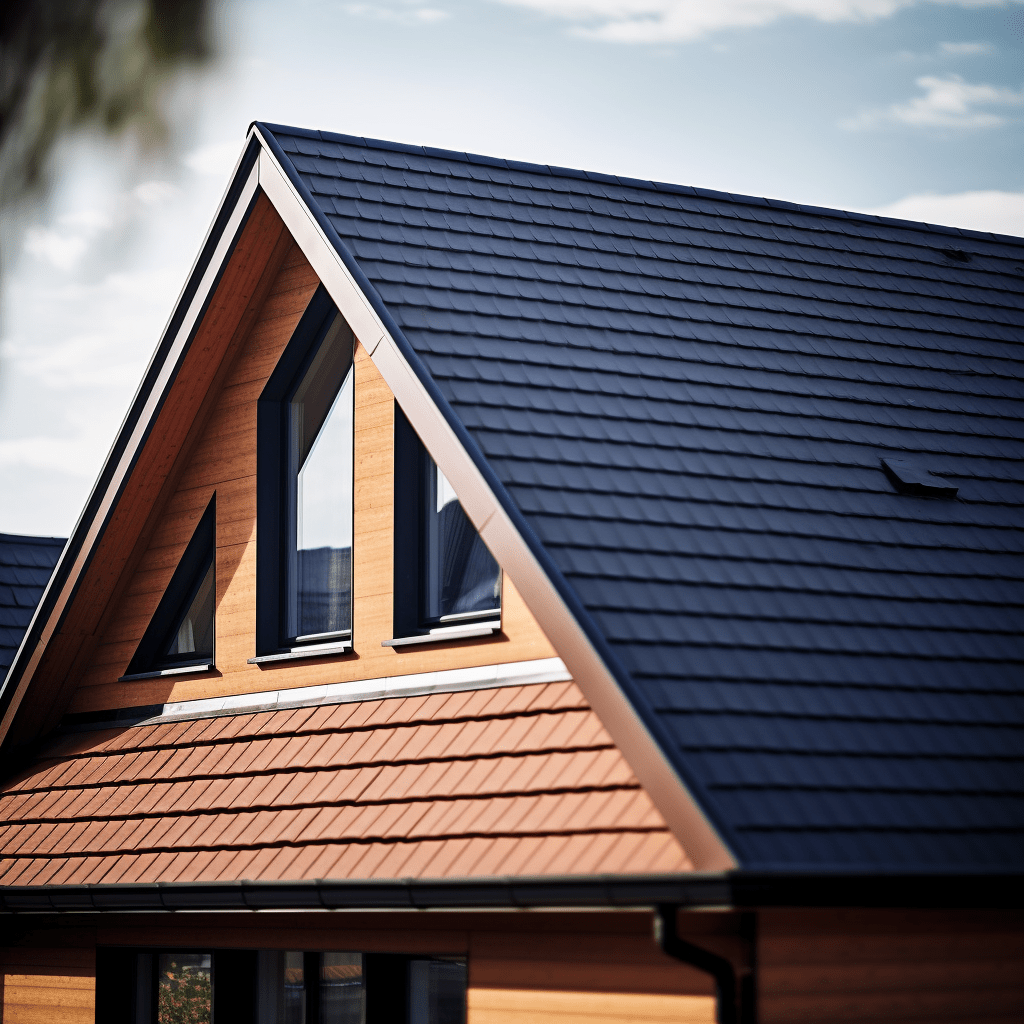 The construction journey continues with framing. It's like a 3D puzzle where walls, windows, floors, and rooftops come together to create the skeleton of your home. This frame is then insulated to protect your home from water penetration.
Wiring, Plumbing, and HVAC: The Veins of Your Home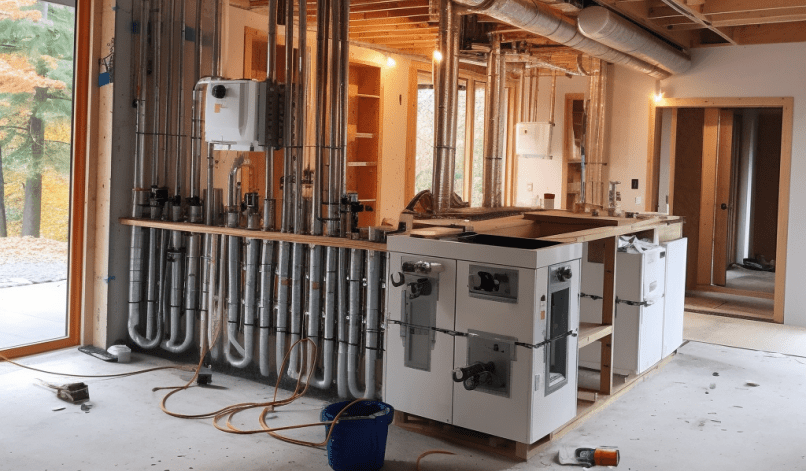 The primary utilities, including pipework, wiring, and heating and air conditioning vents, are installed during this stage. However, final connections aren't made until subsequent construction stages are complete.
Installation of primary utilities
Checking for proper placement and connections
Awaiting inspection approval
Drywall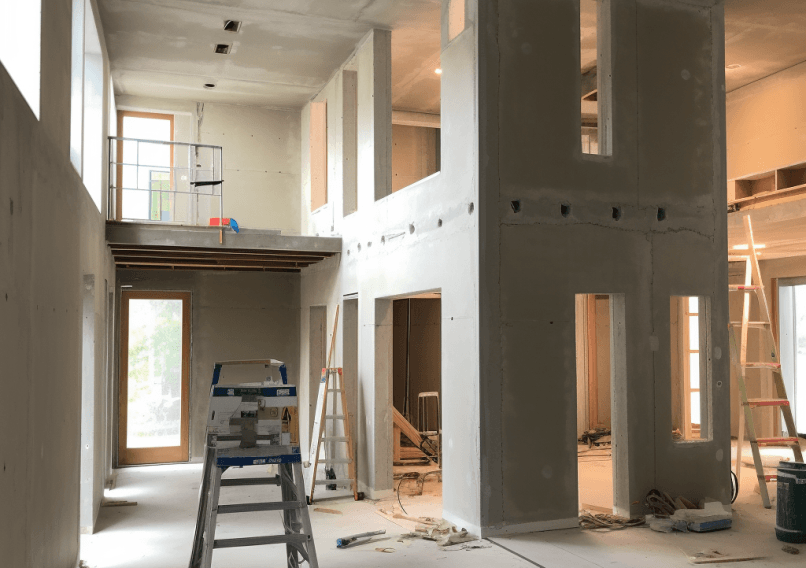 Workers mount drywall pieces, followed by sealing and mudding. The drywall is then painted, usually towards the end of the construction process, to ensure a pristine finish.
Mounting and sealing drywall
Application of the first coat of paint
Final paint application
Interior Decor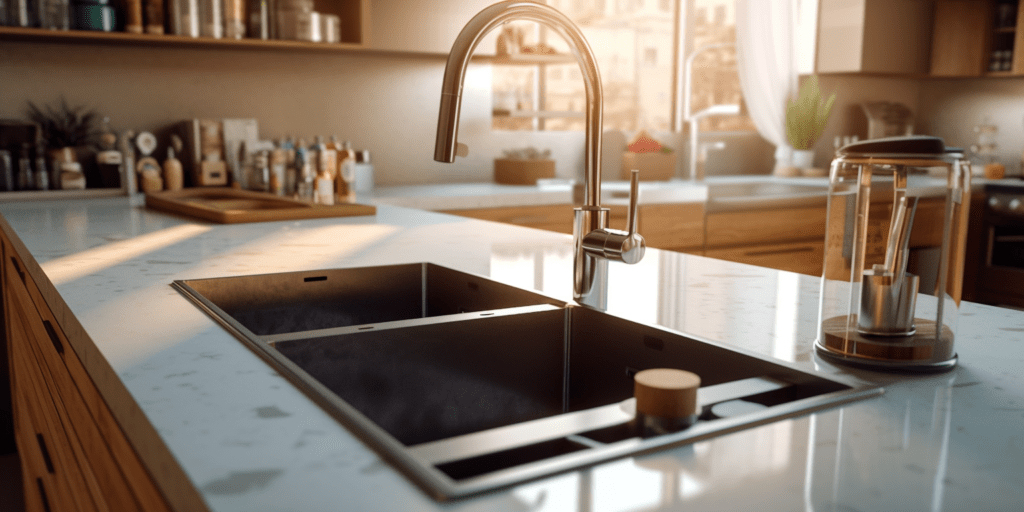 Most of the interior elements are integrated during this stage, including kitchen countertops, cupboards, window frames, bathroom fixtures, and hard-surfaced flooring.
Installation of kitchen and bathroom fixtures (want some kitchen remodeling trends)
Installing window frames, casings, and staircase handrails
Painting and floor installation
Outer Surfaces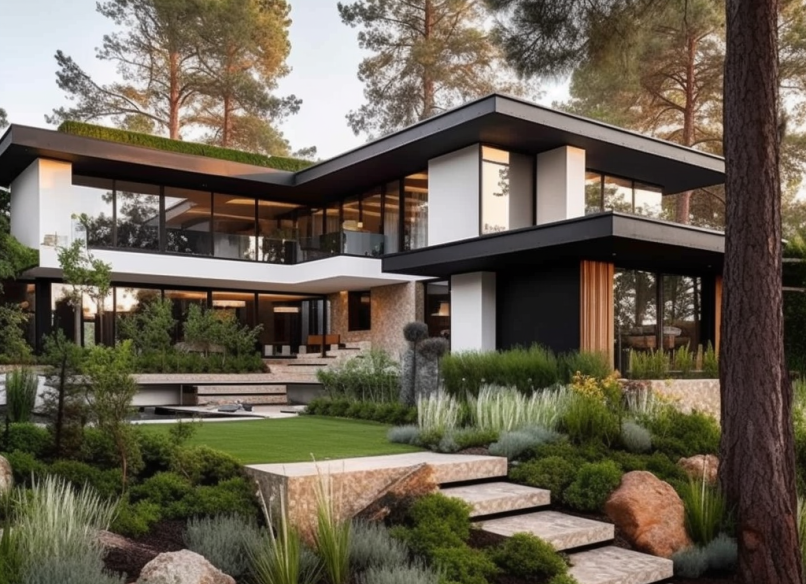 This stage brings the outside of your house to life.
The builder finishes the exterior grading to ensure proper drainage and takes care of the landscaping.
Exterior grading and drainage
Landscaping and gardening
Final exterior touches
Installation of fixtures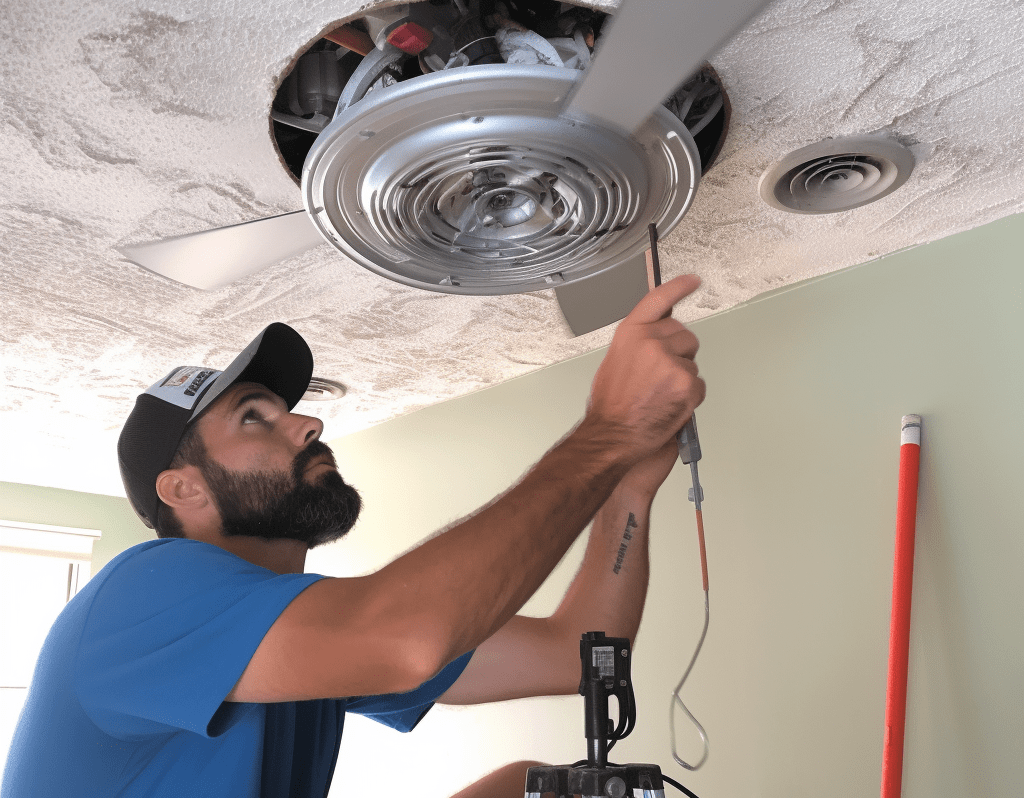 Toilets, sinks, lighting fixtures, heating vent covers, electric water heaters, power lines, and HVAC systems are all installed in this phase. Many of these components require a second round of inspection.
Installation of essential fixtures
Inspection for compliance
Installation of mirrors and shower doors
Green Light: Final Inspection
Now, it's time for the final inspection, where your home gets a thorough check-up from the building code inspector.
Once approved, you are handed a certificate of occupancy. It's like the passing grade you need before you can move in!
Final Touches: The Home Stretch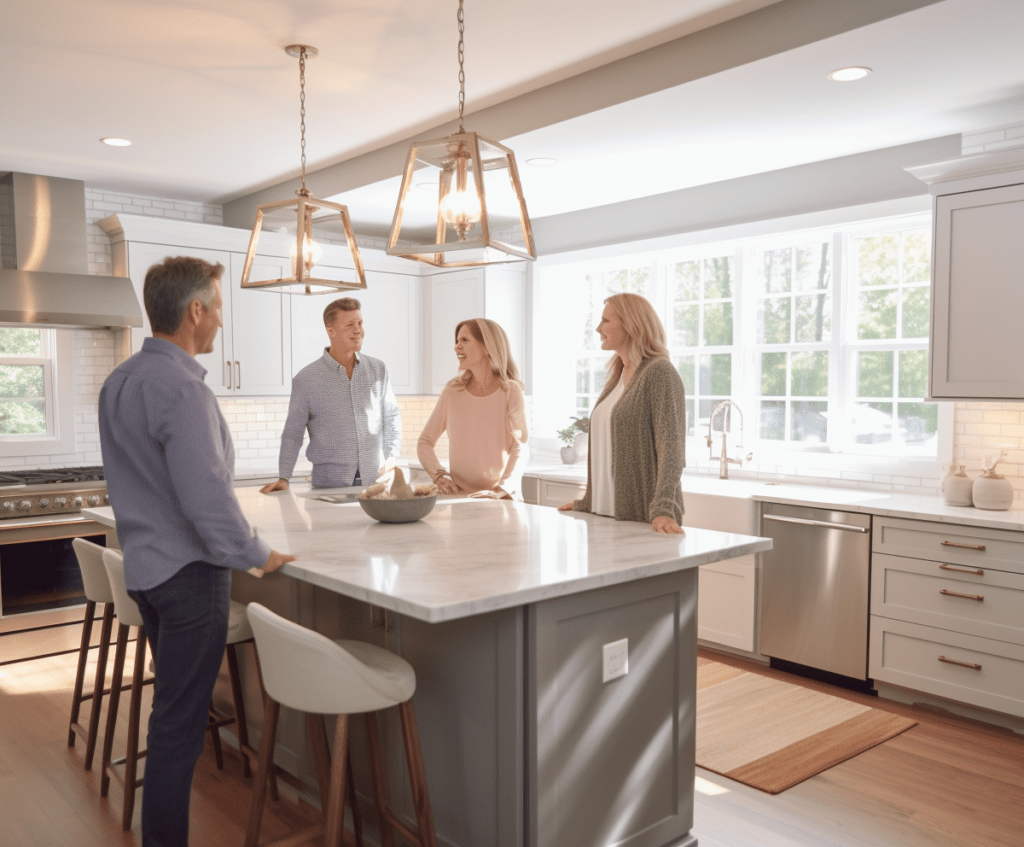 With the finishing touches added, your house starts to look more like a home. Fixtures, flooring, and all those tiny details you've been dreaming about are finally put in place.
In the final walkthrough, the builder will guide you around your new home. They'll explain how various components function, what your maintenance responsibilities are, and the details of your warranty.
Learning about home functionality
Understanding homeowner responsibilities
Grasping the details of your warranty
Also, something we mentioned on our Twitter profile recently about the inspection process…
Managing the Construction Maze
Keeping constant contact with your builder throughout the home building process is essential. However, it can often be more challenging than it seems. This is where BuilderPad, a ground-breaking, construction management software comes into play.
It's designed to support excellent client engagement while helping home builders complete projects on time and under budget.
Facilitating open lines of communication with the builder
Gaining insights into daily operations and project management
Simplifying the home-building process with digital solutions like BuilderPad
While the process of building a home can be complex, understanding each phase and maintaining clear communication can make it an enjoyable experience.
And, BuilderPad can provide the seamless, efficient, and engaging home building journey you desire.