Picture this: You step out from your home into a space where the sky is the ceiling, the earth is the floor, and the melodious sounds of nature fill your ears.
That's the allure of outdoor living spaces – a growing trend in new home construction today.
Why are these open-air retreats increasingly becoming a focal point in new homes? Let's explore the reasons.
Creating an Alfresco Retreat: The Magic of Outdoor Living
🛋️ Unmatched Comfort: Gone are the days when a simple patio or deck sufficed. Today, outdoor living spaces echo the comfort and aesthetics of indoor living. Think about cuddling around a fire pit on a cool night, or rustling up a BBQ feast in your outdoor kitchen. Add plush outdoor furniture, and you've got a warm and inviting extension of your home.
🎈 Versatile Functionality: These areas are chameleons in function. Hosting a summer party? Your outdoor space is ready. Looking for a quiet nook to unwind with a book? Again, these spaces have got you covered. They can adapt to be what you need them to be – a playground, a relaxation zone, or a social hub.
💲 Added Property Value: Besides the obvious functional and aesthetic advantages, outdoor living spaces can boost your home's value. It's simple – more living space and upgraded features make your property more attractive to potential buyers. If you decide to sell, you can expect a better return on your investment.
🍃 Enhanced Enjoyment of the Great Outdoors: Outdoor living spaces have one mission: to help you enjoy the outdoors more. With the comfort of indoors and the freshness of the outdoors, you get the best of both worlds.
Sprucing Up Your Outdoor Living Space: Key Features to Consider
Now that we've established the importance of outdoor living spaces, let's delve into some features that can transform these areas into your personal paradise.
🔥 Fire Pit: A fire pit is a game-changer for your outdoor setting. It creates a focal point and a cozy place to gather around. Plus, a gas fire pit means easy ignition and clean burning. Picture this: starry nights, storytelling, and marshmallow roasting – it doesn't get better than that!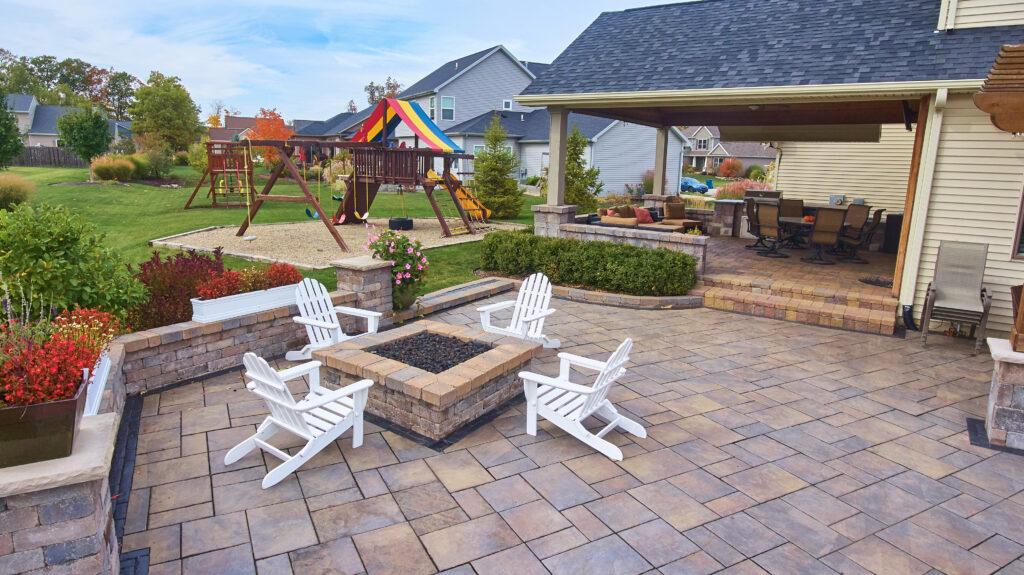 🍴 Outdoor Kitchen or Bar: An outdoor kitchen or bar brings the party outdoors. Whether you're flipping burgers on a grill or mixing cocktails, you can entertain and cook in the same space, without missing any of the fun.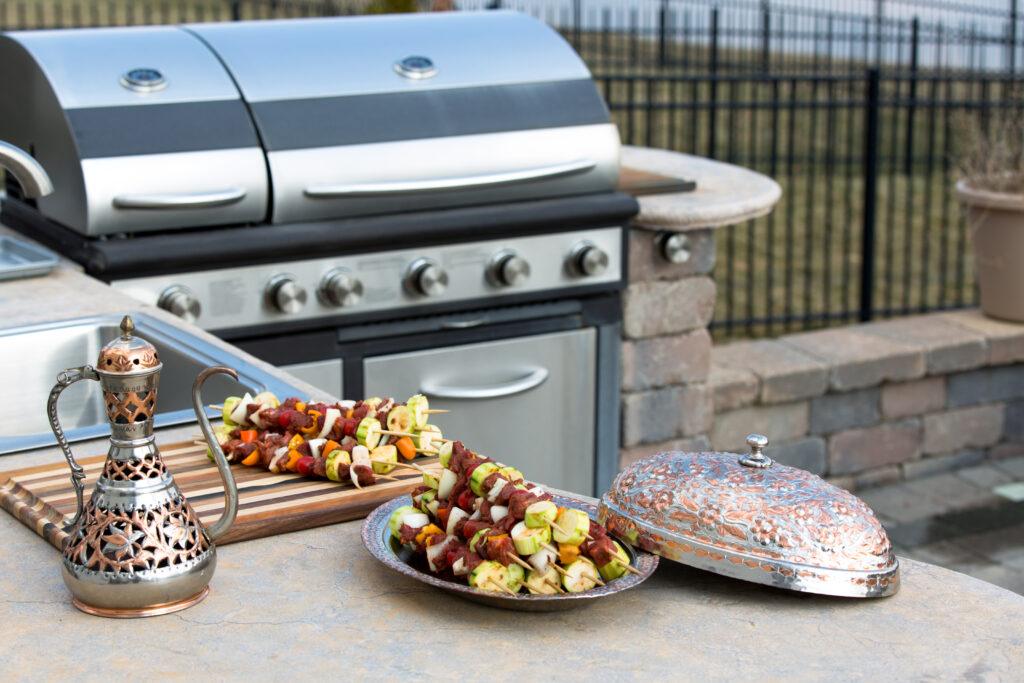 📺 Outdoor TVs: Take your movie nights or game days to the next level with an outdoor TV. Be sure to choose weatherproof models designed for outdoor use.
🏊 Hot Tub or Pool: An outdoor pool or hot tub isn't just about swimming or soaking; it's about creating an environment for relaxation and exercise.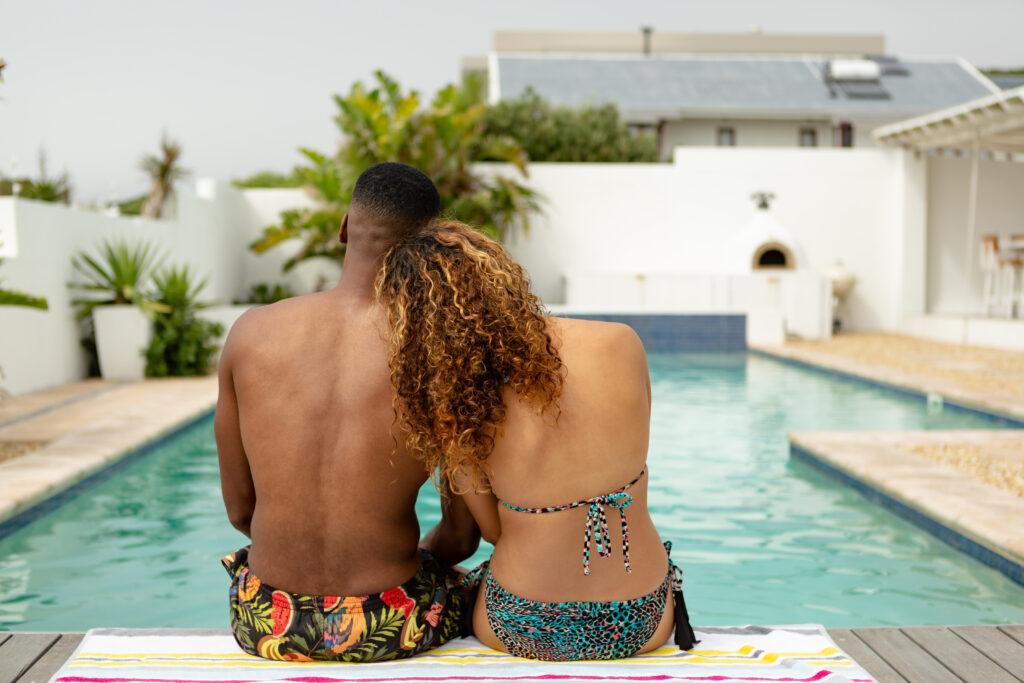 💡 Exterior Lighting: Good outdoor lighting can set the mood and add drama to your outdoor space. Plus, it extends the usability of the area into the night. Be it path lights, string lights, or illuminated water features – outdoor lighting can make a big difference.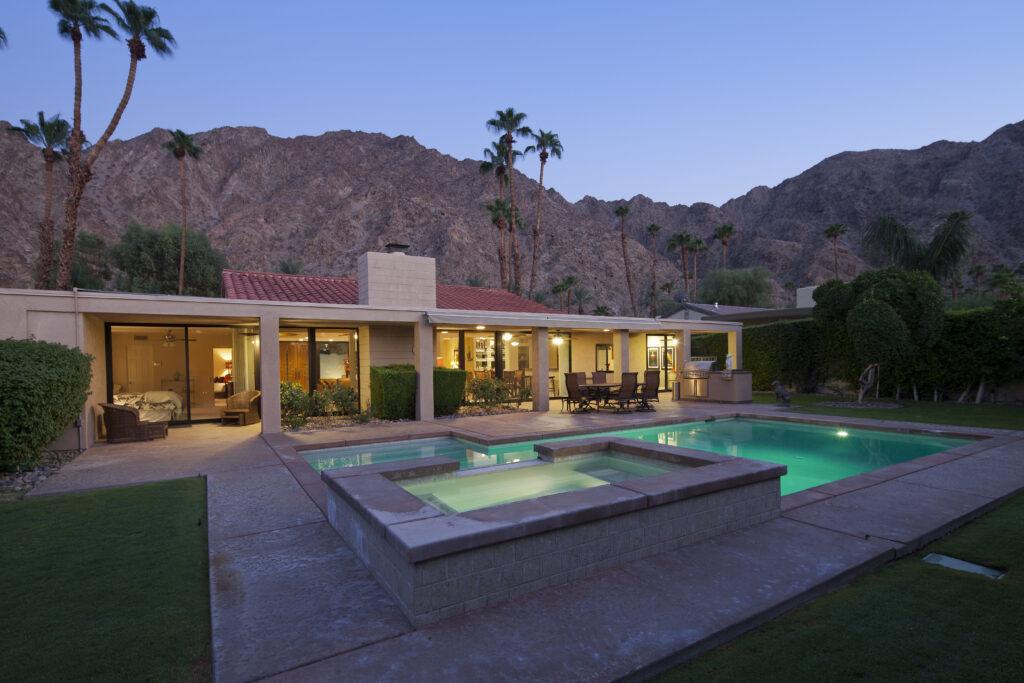 Each of these elements can help craft an outdoor space that reflects your style and meets your needs.
Remember, your outdoor living space is an extension of your home, so put as much thought into its design and amenities as you would with any other room in your house. You'll be rewarded with a beautiful and functional outdoor oasis you'll love spending time in.
They tie together our love for comfort, versatility, and nature.
Whether you're planning to remodel your current home or building a new one, considering an outdoor living space is a wise and worthwhile decision. Not only will it be a personal oasis for you and your family, but it's also a smart investment that pays off.