In the world of construction, a project's success isn't solely determined by architectural marvel or sturdy craftsmanship. Success often hinges on the alignment between the client's expectations and the final deliverable. Juggling between quality, budget, and timeline is an intricate dance.
Utilizing a robust construction management platform like BuilderPad can facilitate this process, ensuring that all elements are in harmony and resulting in satisfied clients and a solid reputation.
Having clear goals, open communication channels, and real-time tracking of all project elements are key to aligning expectations and delivering results. Conducting thorough planning and research, documenting every step, and continuously aligning with the client is imperative.
Setting the Stage: The Power of Clear Communication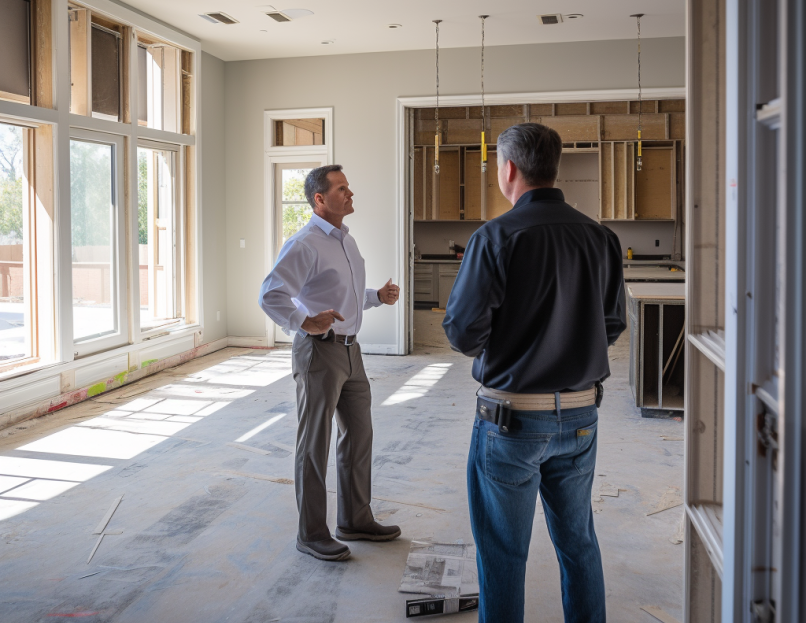 Clear communication is essential, and with BuilderPad, you have a platform that keeps all stakeholders on the same page.
Creating transparency upfront lays a strong foundation for the project. Documenting agreements, processes, changes, and decisions is crucial.
Client Onboarding
Every construction project starts with a vision. During the initial meetings, it's essential to understand not just what the client wants, but why they want it.
Digging deeper into the purpose and meaning behind the project leads to better alignment. Have in-depth discussions around goals, needs, priorities, and constraints. BuilderPad can assist in organizing these early discussions, ensuring clarity and reference for future steps.
Capturing all conversations in writing prevents miscommunications down the line. Maintain detailed records of all client interactions and agreements.
The Scope of Work
Clearly define and document the scope of work down to the most minute details, including specifications, drawings, inspections, and more. BuilderPad's documentation feature ensures this scope is accessible to all parties, reducing ambiguities and setting the foundation for the entire project.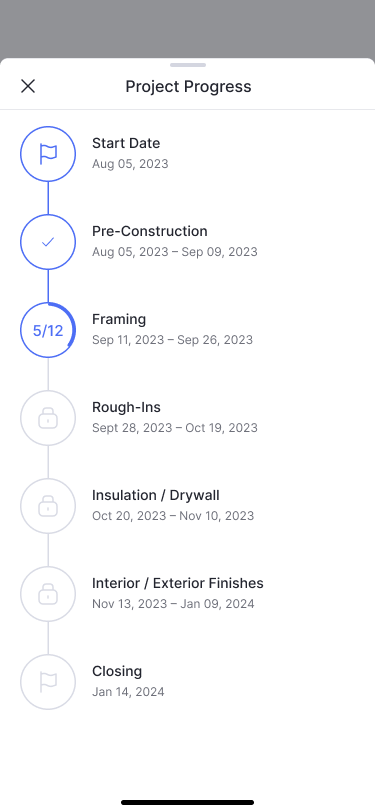 A detailed scope of work keeps everyone's expectations grounded in what can realistically be accomplished. Continually refer back to the scope of work when questions arise.
2. Quality vs. Budget: Finding the Sweet Spot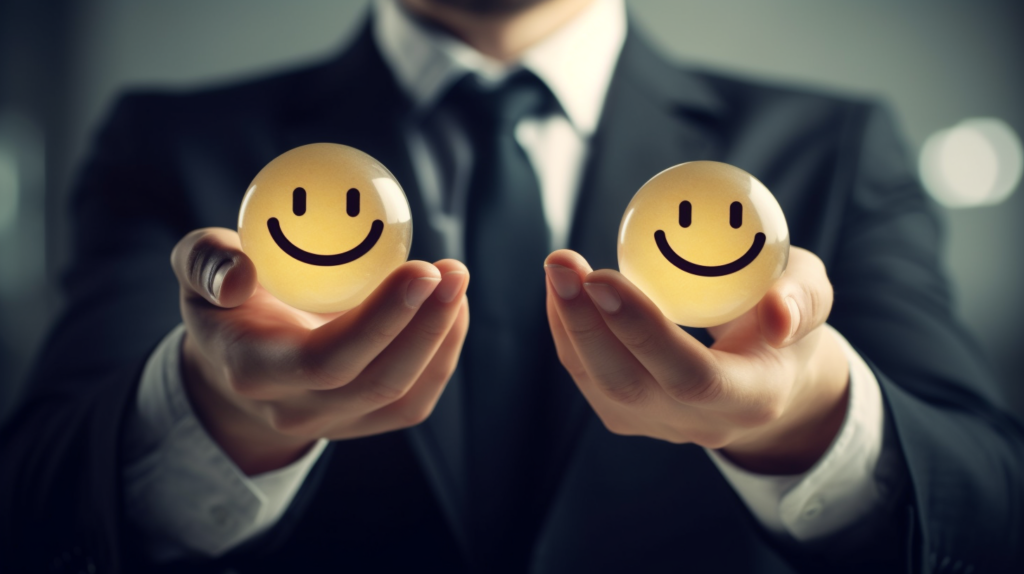 Balancing quality and budget is made simpler with a system that keeps track of both in real-time.
Finding the right balance is critical for satisfaction. Research options thoroughly, get quotes from trusted vendors, and present the client with clear choices.
Prioritizing Needs over Wants
Consider visually presenting different budget scenarios to clients, helping them discern between "must-haves" and "nice-to-haves", thus facilitating better decision-making.
Keeping the end-user's needs front and center leads to the best outcome. Guide clients in making value-focused decisions, rather than choosing based on initial reactions.
Value Engineering
Instead of cutting corners, explore alternatives. You can maintain quality while seeking cost-effective solutions by allowing you to compare various materials, methods, and costs side-by-side.
Creativity and flexibility are key to maximizing value within budget constraints. Continuously evaluate potential cost savings that don't sacrifice durability or aesthetics.
3. Time is Money, but Delays Can Cost More
A construction management solution can act as your central hub for all timeline-related activities. Staying on schedule is imperative for controlling costs.
Carefully assess tasks, resource needs, and lead times when creating the schedule.
Realistic Timelines
Using BuilderPad, create and share project timelines with reasonable buffer periods built in. The software allows for alerts on potential delays, ensuring everyone remains informed.
Building in contingency time upfront is prudent project management. Continuously monitor the critical path and adjust timelines when needed.
Regular Progress Updates
Clients appreciate transparency. Provide regular milestone and budget reports, progress photos, and more through its intuitive dashboard.

Consistent communication maintains trust and surfaces issues early. Over-communicate schedule and budget status to avoid surprises.
4. Embracing Flexibility without Sacrificing Integrity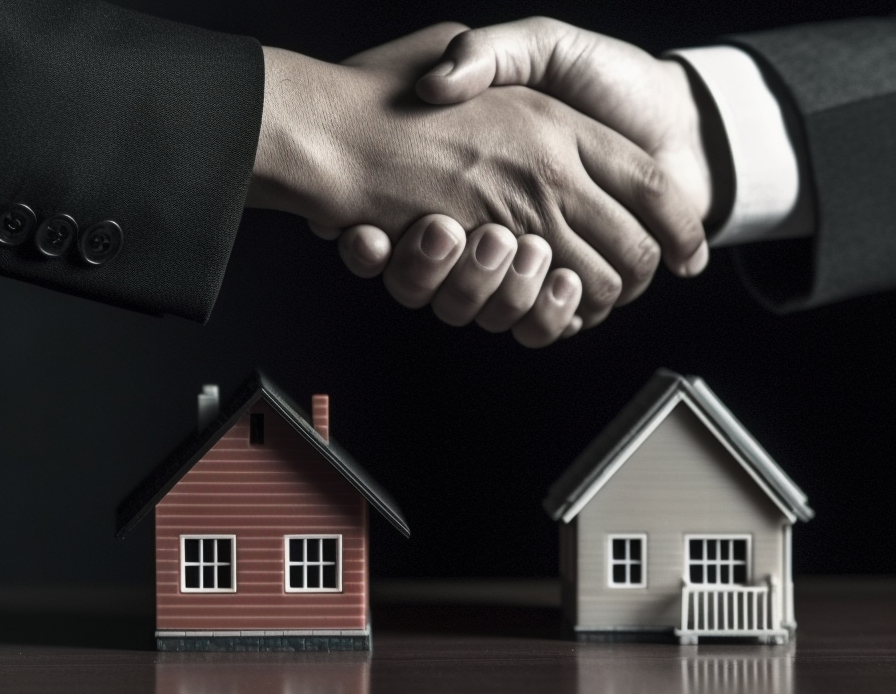 Change management is made efficient with the right tools. Anticipating and preparing for changes preserves integrity.
Create structured change order processes and maintain contingency funds.
Change Orders
Changes are inevitable. Make sure all changes are documented, priced, and agreed upon digitally, ensuring that records are clear and transparent.
A formal change order process minimizes misaligned expectations. Require signed approvals for any scope alterations to avoid disputes.
Contingency Plans
Use risk management tools to help teams anticipate potential issues, from inclement weather to material delays, and devise backup plans accordingly. Proactive planning prevents fire drills down the line.
Brainstorm various scenarios and have resources ready for rapid response.
5. Concluding Projects: Beyond the Handover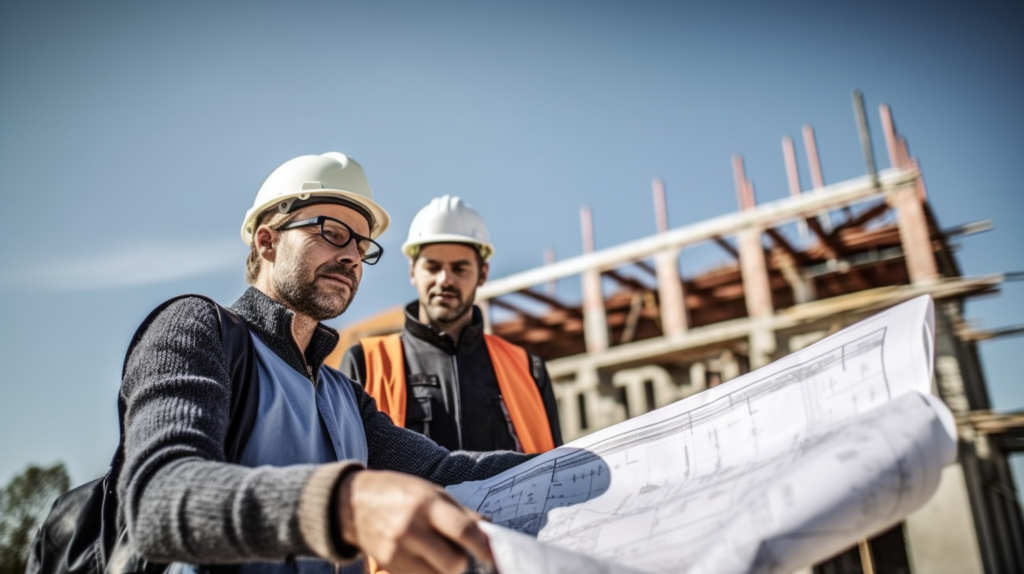 Ensure a seamless transition from construction to completion. The finish line requires careful orchestration.
Conduct thorough inspections, gather feedback, and complete all punch list items.
Post-Completion Walkthrough
Create a checklist for the final walkthrough, ensuring every element is checked and approved, thus streamlining the conclusion process.
Methodical inspection aligns the deliverable with the documented scope. Verify all contract requirements have been met for formal sign-off.
Feedback and Continuous Improvement
Invite clients to provide real-time feedback, ensuring their voices are heard and used for future improvement.
Reflection strengthens future partnership. Analyze feedback to improve processes and prevent recurring issues.
Conclusion
Managing client expectations is a delicate balance. Incorporating a comprehensive construction management platform like BuilderPad can significantly streamline this process.
By centering transparency, open communication, and leveraging the power of technology, construction professionals can adeptly navigate the complexities of quality, budget, and timelines, delivering projects that stand as a testament to both skill and trustworthiness.
Aligning expectations early and often through detailed planning, documentation, and collaboration is the key to success.
Key Takeaways:
Set the stage with in-depth onboarding discussions to understand the client's vision and constraints.
Create detailed documentation like scope of work, schedules, and budgets to align on expectations.
Enable real-time tracking and visibility through construction management software.
Maintain constant communication and document all changes for transparency.
Plan ahead for risks and embrace flexibility when the need for changes arises.
Conduct thorough inspections and gather feedback at project close to ensure satisfaction.