In the world of residential construction, it's often said that the only predictable thing is unpredictability. Whether it's unforeseen soil conditions or sudden spikes in material prices, every construction project has its share of surprises.
These unplanned incidents or costs are precisely why builders should understand and factor in construction contingencies.
This article explains the essentials of residential construction contingencies and offers insights for builders to navigate them effectively.
What Are Construction Contingencies?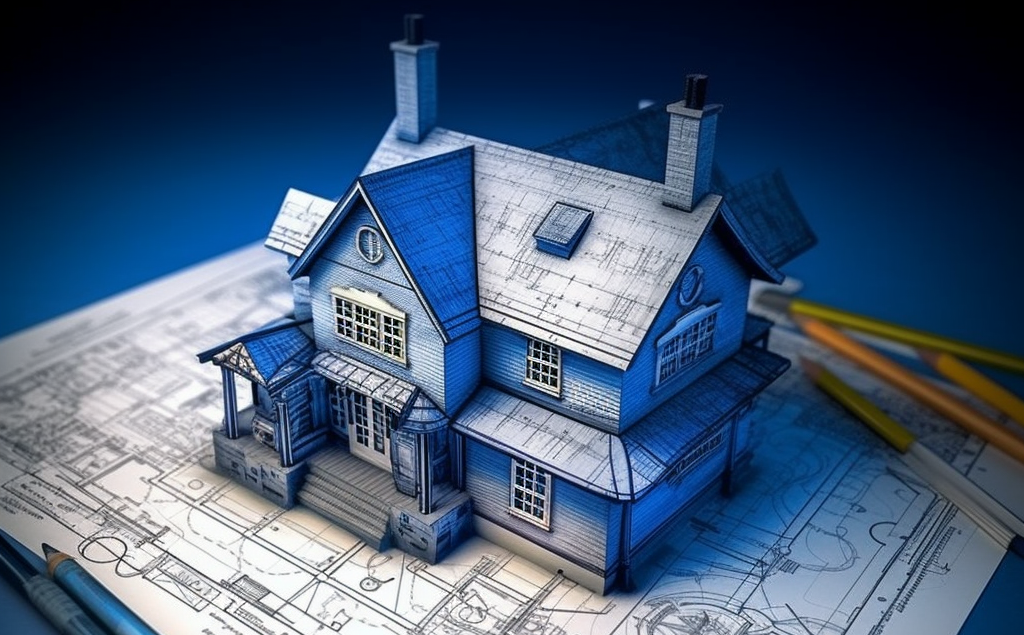 At its core, a construction contingency is a reserve amount of money set aside to cover unforeseen expenses that arise during a building project. Typically expressed as a percentage of the overall construction budget, this reserve ensures that the project doesn't stall when unexpected costs surface.
But to truly understand its significance, it's vital to break down its multifaceted nature:
Risk management: At its essence, a construction contingency is a risk management tool. It acknowledges the inherent uncertainties in any construction project, from geological surprises beneath the ground to sudden weather events that can delay work.
Types of contingencies:

Design contingency: This is often used in the early stages of a project when the design is not yet finalized. As the design evolves and becomes more detailed, some elements might cost more than initially anticipated.
Construction contingency: This is for unforeseen events related directly to the building process, such as labor issues, equipment failures, or unexpected material cost hikes.
Owner's contingency: Separate from the amounts that contractors set aside, this is a reserve that the project owner maintains to address changes they might want or unanticipated challenges that don't fall under the purview of the contractor's responsibilities.

Calculation factors: While the contingency is often expressed as a percentage, the specific percentage isn't arbitrary. It's determined by evaluating various factors, including the project's complexity, past experience, site conditions, project duration, and even the local regulatory environment.
Evolution over time: As the project progresses and unknowns become knowns, the amount of contingency needed may decrease. Regularly revisiting and adjusting the contingency amount can free up resources or provide a clearer picture of the project's financial health.
Legal and contractual considerations: In many contracts, especially for large projects, the use of contingency funds and the conditions under which they can be tapped might be strictly defined. This ensures transparency between contractors and clients and sets clear guidelines for unforeseen expenses.
Why Are They Crucial for Residential Construction?
Unpredictable Conditions
Residential construction often involves working on sites that might have been untouched for years.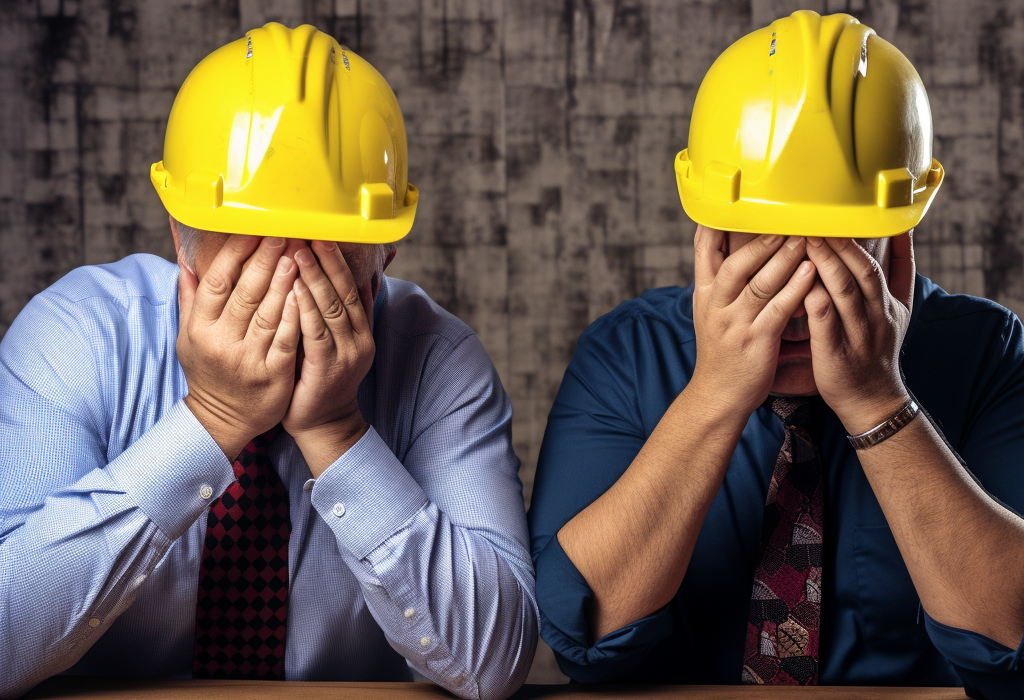 There could be unforeseen soil conditions, hidden water tables, or even buried remnants from past structures that can derail your initial plans.
Construction management software helps document and archive site assessments, ensuring that any unusual conditions are flagged and accounted for in both planning and budgeting.
Material Price Fluctuations
Economic factors can lead to sudden changes in the prices of essential construction materials. Having a contingency allows builders to proceed without compromising on quality.
With its inventory tracking and vendor communication features, BuilderPad enables builders to get real-time price updates, helping anticipate spikes and making the necessary budgetary adjustments.
Design Alterations
Sometimes, what looked good on paper may not materialize as expected, necessitating design alterations. These changes can increase costs.
By integrating design tools and allowing for change logs, BuilderPad ensures that any design modifications are instantly recorded and announced, keeping stakeholders informed.

Regulatory Hurdles
Zoning laws and building codes can sometimes throw a wrench into the works. Staying compliant might mean additional work and expenses.
By providing a repository for latest regulatory guidelines and integrating them with project planning, BuilderPad ensures builders stay on top of compliance requirements.
How Much Should Be Set Aside?
While general guidelines suggest:
New Builds: 5-10% of the total budget.
Renovations: 10-20% of the total budget.
It's essential to assess each project individually.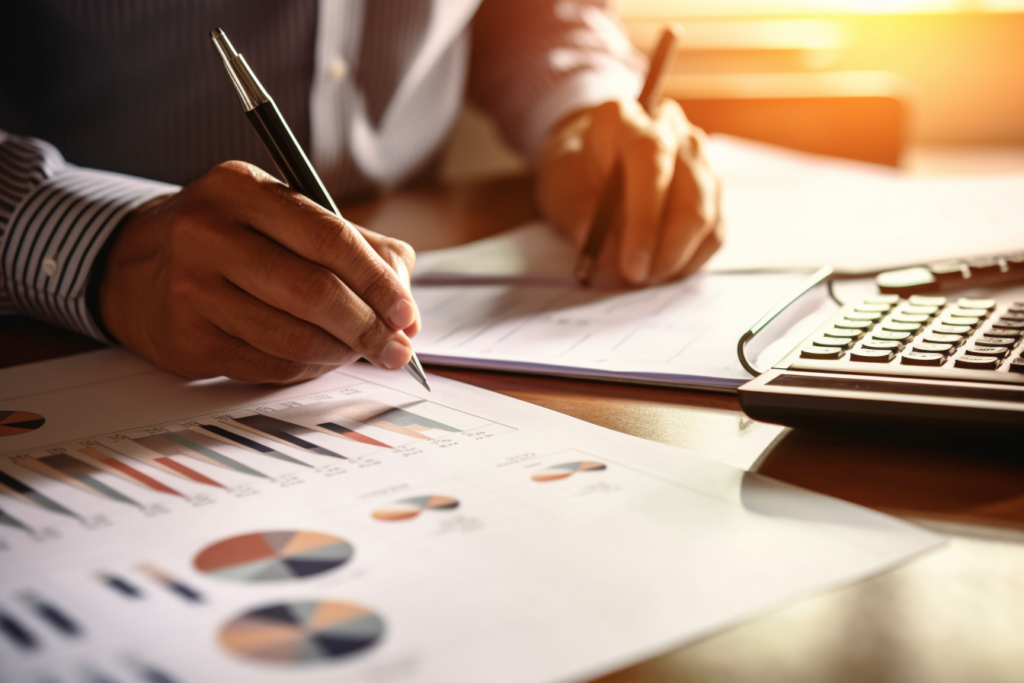 There are several nuanced factors and considerations that builders should take into account to determine the appropriate contingency amount:
Project Complexity: More complex projects with intricate designs, specialized materials, or cutting-edge technologies will inherently carry more uncertainties. Such projects might require a higher contingency allocation to cater to unexpected challenges or specialized solutions.
Project Size and Duration: Longer projects tend to have more uncertainties, simply because they span across extended periods. Market conditions, labor rates, or even regulatory frameworks can change over time, necessitating a larger contingency reserve.
Past Experience: Historical data and past project experiences are invaluable. If previous projects of similar nature frequently encountered unforeseen costs, it would be prudent to set aside a more generous contingency for upcoming endeavors.
Site Conditions: Sites with unknown conditions, or those in challenging terrains (like waterfronts, hillsides, or dense urban environments) may necessitate a heftier contingency. If comprehensive site surveys haven't been conducted, or if a site has a history of surprises, a higher contingency percentage might be in order.
Economic Climate: In periods of economic volatility, material prices and labor costs can fluctuate more unpredictably. During such times, it might be wise to have a more substantial contingency to buffer against these fluctuations.
Contractor's Track Record: If working with a new contractor or one with a varied track record, it might be prudent to allocate a higher contingency. Conversely, a seasoned contractor with a stellar track record might justify a slightly lower contingency.
Flexibility of Scope: If there's a likelihood that the project scope might expand or change based on client feedback or evolving requirements, a more considerable contingency can help accommodate these changes without disrupting the project's financial health.
Tips for Managing Construction Contingencies
Thorough Site Analysis
Before starting a project, conduct a detailed site analysis. This includes soil tests, site accessibility assessments, and reviews of any existing structures.
BuilderPad allows for easy upload, storage, and sharing of site reports, ensuring all involved parties are on the same page.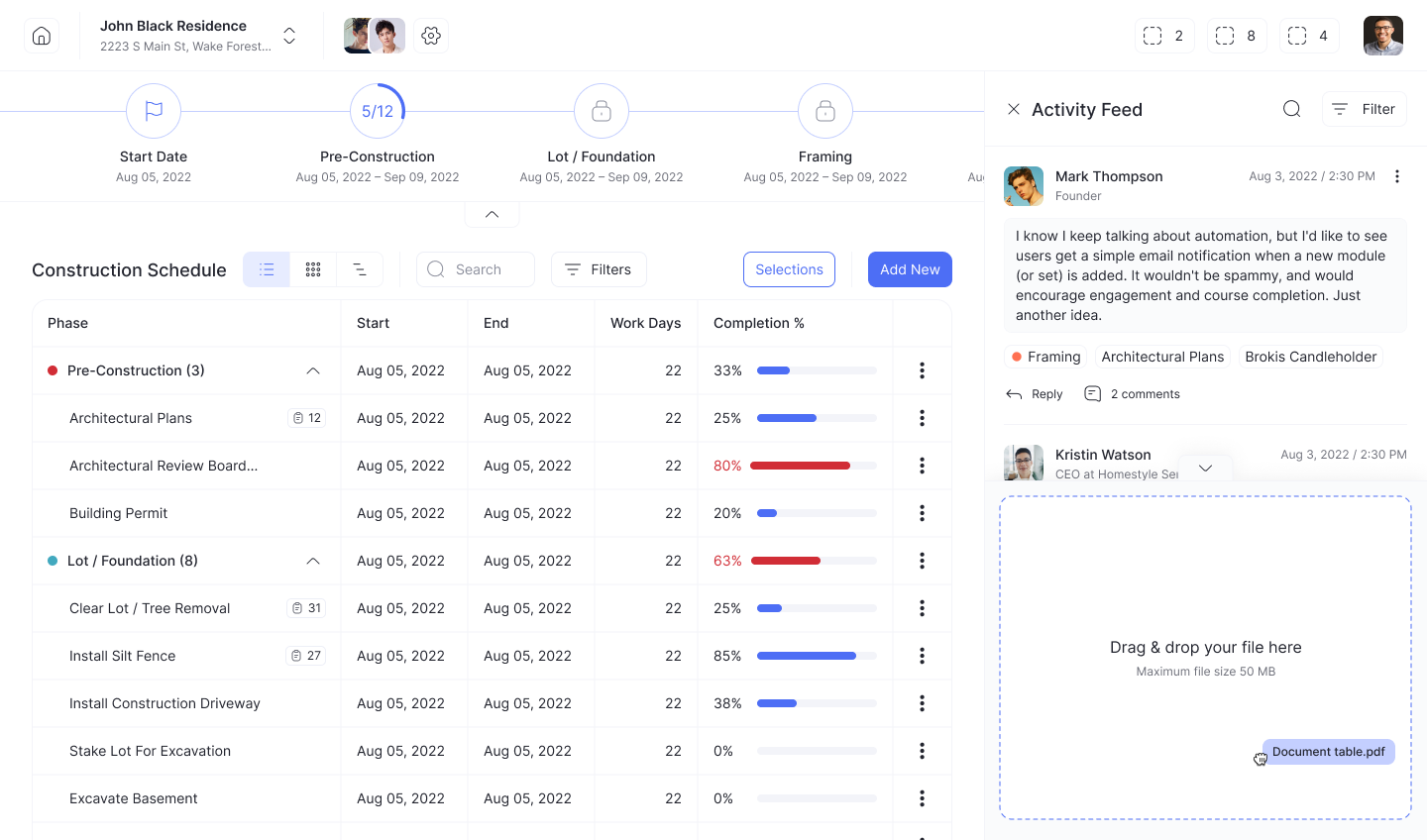 Regular Budget Reviews
Ensure you're reviewing the budget regularly, tracking contingency usage.
Open Communication
Keep clients and stakeholders informed about contingency usage and potential budget changes.
Through integrated communication channels, BuilderPad ensures everyone is updated in real-time, fostering trust and transparency.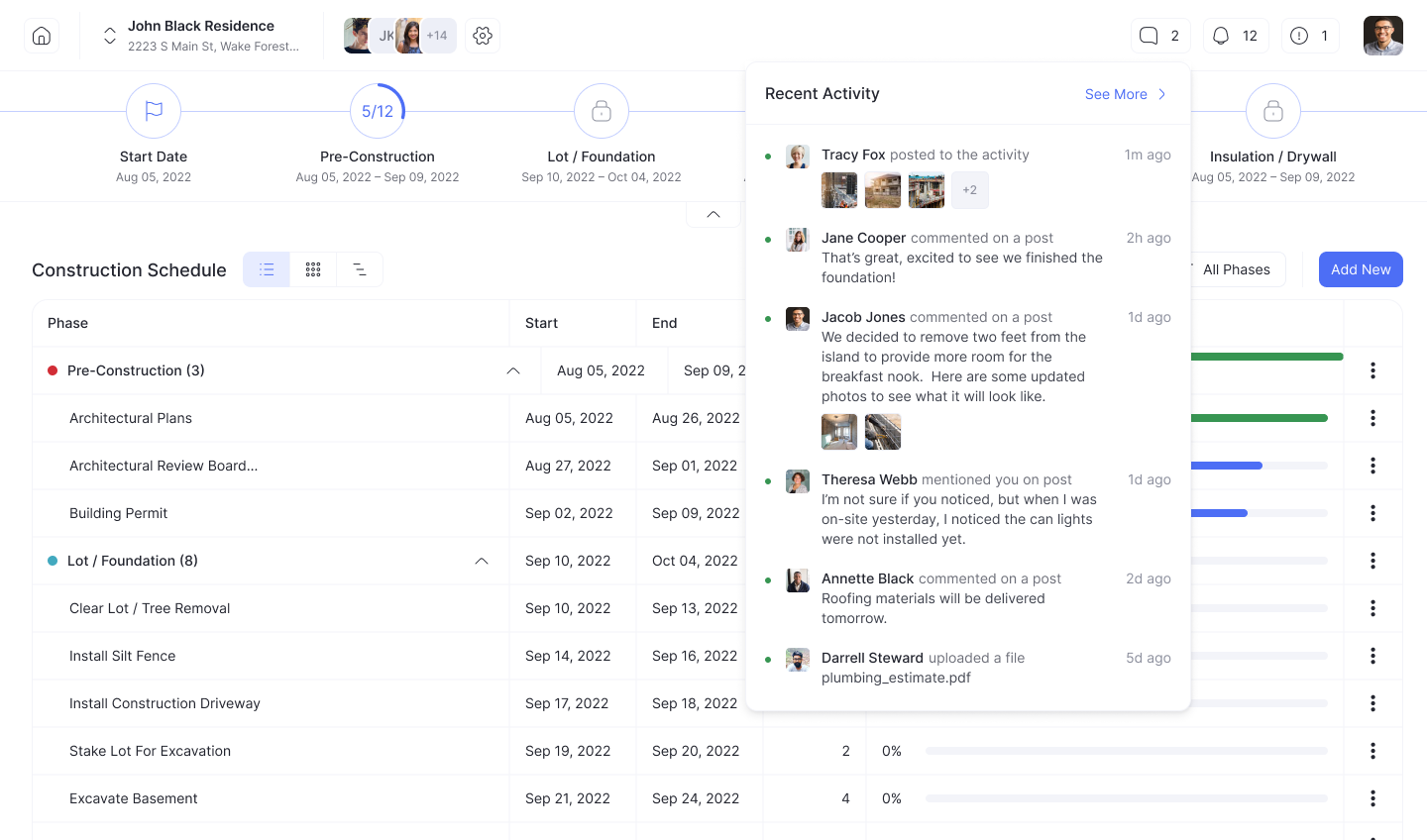 Flexible Planning
Be ready to adjust your construction approach based on emerging challenges.
With BuilderPad's agile management, you can use tools that allow task adjustments, resource reallocation, and timeline shifts, the software ensures adaptability throughout the project lifecycle.
Conclusion
Construction contingencies are more than just a financial buffer; they're a testament to a builder's foresight and commitment to a project's success.
By integrating knowledge about contingencies with powerful tools like BuilderPad, builders can ensure a streamlined, informed, and proactive approach to residential construction, consolidating their reputation as industry leaders.